Joshua Harley
Chairman, Chief Executive Officer, Director
Joshua Harley, our founder, has been our Chairman and Chief Executive Officer since 2009. From 2007 to 2009, Harley served as Chief Executive Officer and Founder of Home Central, an Internet lead generation service in the real estate space. Prior to that, Harley was the Internet Sales Manager at Highland Homes from 2005 to 2007, responsible for building their Internet sales strategy. From 2003 to 2005, Harley served as Founder and President of Everdrive Solutions, assisting automotive dealerships with Internet sales strategies and training. From 1995 until 2003, Harley served in the United States Marine Corps as an Infantry Sergeant, Instructor at the School of Infantry, and a Hand-to-Hand Combat Instructor. Among other experience, qualifications, attributes and skills, the company believes that Harley's perspective as the largest shareholder, extensive leadership and experience as its Chief Executive Officer, knowledge of the industry and the company's operations, and oversight of its business bring critical strategic planning and operational leadership that qualify him also to serve as one of the company's directors. As a Christian, Harley has implanted the principles of servant leadership across all of the Company's brands and as a result, has received the highest rankings and employee/agent satisfaction among all real estate companies.
Marco Fregenal
President and Chief Financial Officer, Director
Marco Fregenal has been Fathom Realty's Chief Financial Officer since 2012 and has served on its board since February 2019. He has also served as its President since 2018. Prior to that, Fregenal served as the company's Chief Operating Officer and Chief Financial Officer from May 2012 through 2017. Prior to joining the company, Fregenal was Chief Operating Officer and Chief Financial Officer of EvoApp Inc., a provider of social media business intelligence, from 2009 to 2012. He was also the Chief Executive Officer and Chief Financial officer of Carpio Solutions, an information technology solutions company, from 2007 to 2009. Fregenal received a bachelor's degree in economics from Rutgers University and a master's degree in Econometrics and Operations Research from Monmouth University. His extensive financial experience, knowledge of the company's operations and oversight of its business qualify him also to serve as one Fathom Realty's directors.
Scott Loftin
Chief Technology Officer
Scott Loftin has served as Fathom's Chief Technology Officer since early 2017. He is a 35-year software industry veteran with a background in large and small systems, security and web development, and has been a CTO/CIO for the past 20 years. Scott's prior work experience includes most of the 3-letter agencies within the Department of Defense from 2010 to 2016, the CTO of Carpio Solutions from 2007 to 2009, the CTO of HowStuffWorks.com from 2000 to 2008, and the CIO of Pagenet Do Brasil from 1997 to 1999. Prior to that, Loftin was a senior software developer at Capital Data Systems, the National Institute of Health, and Corning's Optical Fiber unit. He has developed and managed hundreds of websites, including for former president, Bill Clinton (Clinton Foundation). Scott also founded and operated one of the most successful local ISPs in the Raleigh area. He holds a bachelor's degree in computer science from North Carolina State University, and has done graduate work in Artificial Intelligence.
Joanne Zach
Senior Vice President of Finance
Joanne has served as Fathom's Senior Vice President of Finance since February 2021. Joanne has over 25 years of accounting experience in both the public and private sector. She started her career in public accounting as an auditor at Arthur Andersen and has since held senior leadership roles either as an employee or consultant with varying types and sizes of businesses including small, middle market, and global organizations primarily in the life science and manufacturing industries. Joanne has extensive experience in overall finance operations and management, M&A accounting and integration, SEC regulations and reporting, and various system implementations, and has been a key contributor in several IPOs and capital raises. Joanne is a CPA and holds a bachelor's degree in accounting from Fairfield University.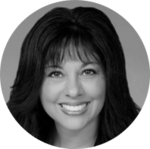 Samantha Giuggio
Chief Operating Officer, Fathom Realty
Samantha Giuggio currently serves as Chief Operating Officer, Fathom Realty. Prior to that, she served as Fathom's Chief Broker Operations Officer since June 2019. Before that, she served as the company's Senior Vice President from October 2015 to June 2019. From April 2014 to October 2015, Giuggio was Fathom Realty's Regional Vice President and Vice President of Operations. She also served as District Director RDU from February 2013 to April 2014, and previously Giuggio was an Agent and Group Leader Training Coordinator with the company. She received an associate's degree in hospitality management from Holyoke Community College.
Veronica Salmon
Senior Vice President of Finance, Fathom Realty
Veronica Salmon is Fathom's Senior Vice President of Finance. She joined Fathom in 2012 as an Accounting Manager, and was quickly promoted to Vice President of Finance. Salmon's 15+ years in corporate finance has been made noteworthy by her seeking opportunities to improve business and expand revenue in overlooked, undervalued, and untapped prospects to keep companies viable in fiercely competitive markets. She founded an import and export business to market high-end women's fashion accessories in Paris, and also founded Black Coffee, a full-service coffeehouse, bakery, and catering establishment.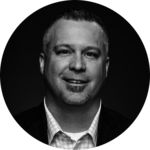 Sean Varin
President, Encompass Lending
Sean Varin has served as president of Encompass Lending Group since January 2022. He has over 18 years of management experience and expertise in the mortgage industry. Before Joining Encompass Lending Group, Varin served as executive vice president at American Financial Network for 8 years and prior to that he served as a president at Primary Residential Mortgage Inc. for 5 years. He has managed and facilitated residential fundings of over two billion and ten thousand units.
Nathan Dagley
President, Dagley Insurance
Nathan Dagley serves as the President of Dagley Insurance Agency (DIA), a wholly owned subsidiary of Fathom Holdings, Inc. Prior to merging with Fathom in 2021, Mr. Dagley served as President and CEO of DIA which he founded in 2001. He oversaw the vision and strategic direction that has fueled the expansive growth and success the Company has achieved throughout its history. Mr. Dagley was named as a Top 40 Under 40, Fort Bend Rising Star by the Houston Business Journal. He is a proud graduate of the University of North Texas where he obtained a Bachelor of Business Administration in Business Entrepreneurship. In 2017, Mr. Dagley received the highest recognition by being inducted into the James E. Taylor High School Hall of Honor for his accomplishments both as a Taylor High School student and his outstanding contributions to the community.
Paul Yurashevich
President, Verus Title
Paul Yurashevich founded Verus Title in 2018, which was acquired by Fathom in November 2020. Under his leadership, Verus grew its business regionally, and then nationally. Prior to founding Verus, Paul was Chief Operating Officer of a mobile banking start-up. Before that, he was Vice President of Product Management at Pacific Investment Management Company. Yurashevich held several investment banking positions, focused on the technology sector. He holds an undergraduate degree in economics with concentrations in finance and operation, and information Management from the University of Pennsylvania. He also received an master's of business administration from the University of Pennsylvania, where he was a Palmer Scholar.